EXPERIENTIAL LEARNING
TO BUILD JOB READY DATA SKILLS
FASTER
Learn
Learn essential conceptual and technical skills in Analytics, Data Science, Machine Learning and AI
Apply
Apply your skills to real industry use cases and data sets in our patented Virtual Lab
Solve
Solve real-world problems in live contests and hackathons with our global community of 200,000+ learners
Our patented learning platform and curriculum are trusted by and developed in collaboration with learners and leaders in the world's top companies.
Our award-winning learning platform has been recognized globally for its innovations in EdTech and AI.
Career Development for Data Professionals
Gain Data Skills with Experiential Learning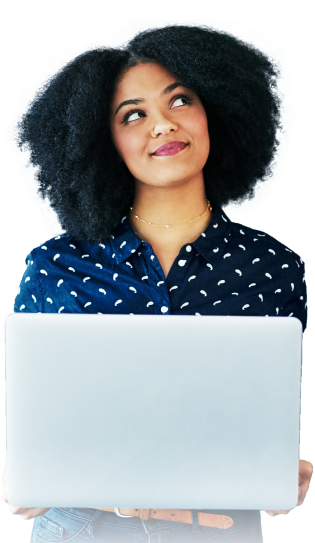 Learn Data Skills to Solve Real Problems
Experiential Learning for Job Ready Data Skills
Patented LEAPS Platform
LEAPS uses our Learn, Apply, and Solve framework to provide a personalized and adaptive learning experience.
Courses and Learning Tracks
Master essential data skills with 100+ Courses & Learning Tracks, designed with Industry Leaders and Academics.
Industry Use Cases and Guided Projects
Become a data expert in your field with 100+ Industry Use Cases and Guided Sample Projects.
Assessment and Learner Analytics
Benchmark your proficiency and skill development in relation to key functional areas while optimizing your learning process.
Live Contests and Hackathons
Solve real-world problems and compete in our live Contests and Hackathons to win prizes with our community of 200,000+ learners.
Learn by Doing. Achieve Goals Now.
Experiential Learning for
Efficient Results
We help individuals get job-ready data skills, companies maximize return on data initiatives and universities create in-demand programs faster.
For Individuals
Build essential data skills with 200+ Courses, Industry Use Cases, and Guided Projects
Earn Certifications through our 30+ Guided Learning Tracks developed by industry leaders and academics
Stay on the cutting edge of data skills with our regularly updated content library
Create unique projects in our Virtual Lab utilizing 750+ No-Code Functions and a built-in Coding Console
Build a Portfolio that stands out and highlights your projects, achievements, certifications, badges, skill specific proficiency, and more
Participate in live contests and hackathons to challenge your skills and compete against top industry professionals
Discover the most optimal solutions by comparing your results to the best answers across the platform
Attend live workshops to learn new skills and gain new insights that you can apply to your every day tasks
Benchmark your proficiency across key functional areas as you complete assessments, quizzes, challenges, and data cases
Receive course recommendations to improve your skills based off your daily performance
Track your performance in real time and take immediate action to increase your proficiency
Achieve Your Professional Goals Faster
Making an Impact with Data Skills
of recruiters
organizations will pay more for candidates with data skills
of companies
are actively seeking to tap into more value from their data scientists
of recruiters
report that requiring data skills makes a job more attractive to candidates
WHAT THE COMMUNITY SAYS ABOUT US

"Rolai is the best program available for someone looking to enhance their skills"
WHAT THE COMMUNITY SAYS ABOUT US

"Great way to learn data analytics and data science"
WHAT THE COMMUNITY SAYS ABOUT US

"The courses were excellent and covered topics that I didn't expect"